Development of the Pendare field: full steam ahead
Tecpetrol is moving forward at a brisk pace with the construction of the oil dehydration and water treatment plant, which will allow it to increase its oil production in Colombia.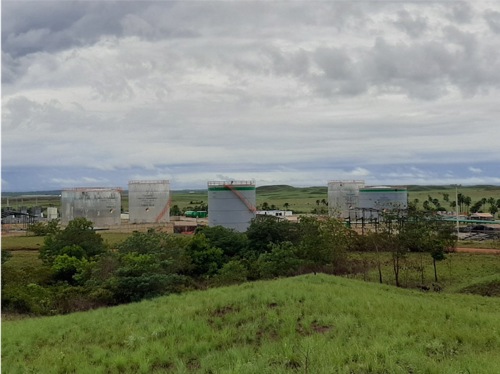 Tecpetrol is building central processing facilities (CPF) at the Pendare field, located in the municipality of Puerto Gaitán, Department of Meta, in the Los Llanos Orientales Basin.
The project, which represents an investment of USD 60 million, is being developed by Techint Engineering & Construction and will have an initial processing capacity of 110 M bbl/d of fluid with 10 M bbl/d of oil.
Scheduled to begin operations in December 2021, initial production is expected to be around 4,900 bbl/d of oil, looking forwards to a projection of close to 7,000 bbl/d by the end of June 2022. The design of the CPF contemplates the possibility of expanding and doubling capacity by incorporating additional equipment, such as tanks, pumps and generators.
In parallel, Techint E&C is also carrying out the other works necessary to develop the field including a pipeline network that will transport well production to the CPF, and the electricity network required to provide power.
The drilling campaign for development wells is also scheduled to start in September 2021.