Our Stories: Ricardo Ferreiro
We share "Our Stories", a podcast series about the life stories, achievements and dreams of the people who build Tecpetrol every day. In this edition, we meet Ricardo Ferreiro.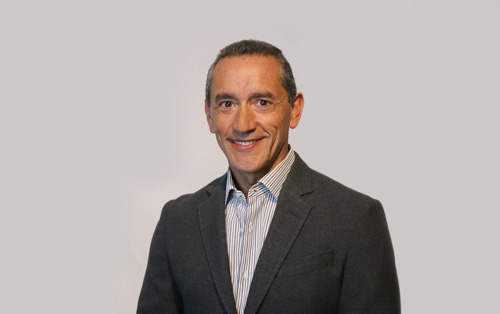 With twenty-nine years of experience in the energy industry, Ricardo Ferreiro has had to overcome many challenges, from his days as a young, green mechanical engineer to his current position, in charge of the General Directorate of Business Development, Gas & Power and Commercial, for all Tecpetrol. Recently back in Buenos Aires after several years as an expatriate, he shares his vision of professional life.
The family business, a service station in the provincial town of Trenque Lauquen in Argentina, marked Ricardo Ferreiro's childhood: as a teenager, he moved to the university city of La Plata to study mechanical engineering. But his enthusiasm for cars was present from very early on. "I was always curious to see how things worked, and I could work to scale with the customers' cars; I always liked to get my hands dirty tinkering around with engines and things, it was a lot of fun."
After finishing his university degree, he joined Tecpetrol. "My group of friends had the opportunity to take a year off and they dragged me along with them, but after a month and a half I had the interview at the company so I quickly moved into the oil world," he says. However, that break long ago is "still on the agenda", he acknowledges, adding that "I'm encouraging my daughters not to get sucked into the whirlwind of adult life without first taking a year out to live another kind of experience."
In his extensive career, Ricardo has headed up teams in Argentina, Peru, Colombia and Venezuela, in very diverse contexts. "Even when I was a teenager, I was clear that human relations, teamwork and consensus were the most important challenges in the world of work," he says. His contact with people from diverse cultures has put him squarely before the need to understand how others see the world. "That helped me to develop a level of perception that enables a connection, and the skills to work with a team on complex issues, because I've always had challenging projects and ambiguous environments of uncertainty, which mean that the team needs to be well developed."
TGP Camisea, in Peru, was undoubtedly the most important project in which he was involved. "I think it was the best decision of my career," he recalls. After seven years in Venezuela, he was about to be posted to El Tordillo in Comodoro Rivadavia when the opportunity appeared in Peru... and he jumped at the chance. "It wasn't on my radar, but at the time I wanted to give it a try: I've always liked taking risks." Over the ten years of work, they transformed the project's image thanks to their skills in communication, which, in an intercultural context, were decisive. "It was extremely helpful not only to have the technical knowledge but also those soft skills that teams need in order to work virtuously."
From his involvement in intergenerational teams, he brings up the fresh approach taken by the next generation that helps him to rethink ideas, as well as the experience of leading older people. "It's essential to listen carefully and pay attention, deploy active listening, and be clear when speaking," he explains.
His connection with people's most human qualities is something of a personal brand. When it comes to giving career advice, he highlights the "passion for doing, carrying out projects, helping, asking, learning and feeling part of something." And, in the same spirit, when it comes to the future, he admits that: "I never had a career plan because I didn't feel the need to think about where I wanted to go, or what I wanted to do. I was always taken by surprise by these opportunities when I was working on something else, and I always jumped at the chance because I enjoy change."
FIND OUT ABOUT RICARDO'S STORY
Come and join us for future editions of "Our Stories".
If you would to share this with your family and friends, follow our account on Spotify, Apple podcast, Google podcast, Deezer and other platforms. Find us under Tecpetrol Podcast.