Techint Group unveils new website
The Group has launched an updated website with a renewed design to present its global dimension, its core values and enhance the user experience.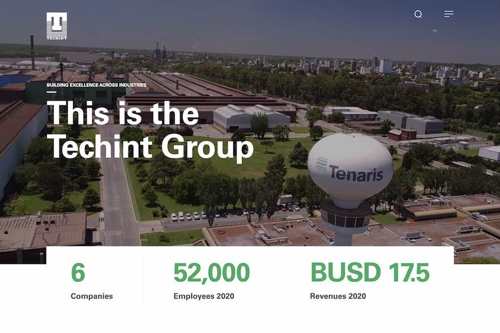 The Techint Group has launched the revamp of its website, integrating modern elements to enhance the overall user experience.
The redesign incorporates simple navigation with video and engaging imagery that reflects the core focus of the six main Group companies. Key facts and figures that underscore the companies' performance are prominently displayed, as well as their history and guiding pillars – health, safety, sustainability, community, governance, and a long-term vision - that reflect those of the Techint Group.
The restructured site raises the profile of the Group's heightened work and contribution on all matters regarding sustainability, from policies and in practice across its extensive global footprint through its group of companies to support and operate with an innovative mindset for industry transformation. 
Navigate the revamped site and explore the work underway at the Techint Group.