Tecpetrol energy transition unit, expanding the agenda for the future
It was created on October 1, 2020, to generate a new profit center based on decarbonized energy sources, carriers and technologies.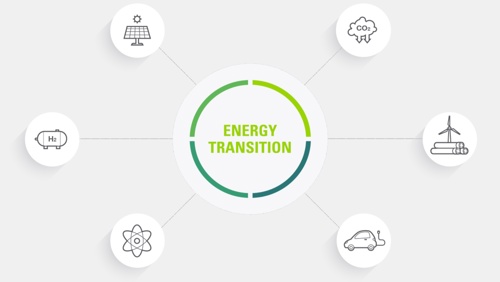 Decarbonization has taken a prominent role globally, with companies elevating commitments to reduce their carbon footprint. In this context, the Energy Transition Unit aims to diversify the sources of value generation within the Group to new energies in a world that increasingly puts decarbonization on the agenda.
This new Business Unit has the mission of diversifying the source of business and income in a world where hydrocarbons are decreasing their roles. This, in a context in which the Group has been, with its operations, products, and E&C activities, particularly focused on traditional sources of energy.
The Unit is led by Andrea Rocca and supported by a team of collaborators with experience in business development and market analysis, technical staff, and a growing network of technologists and specialists from within the Group.
 "Our team is initially organized as a business development unit, and will naturally evolve, through investments and acquisitions, to a profit center with a business development department", says Andrea.
Lines of business
With the above-mentioned objectives, the Unit is organized into three sectors, according to the focus they are working on. As Andrea explains: "in our business development strategy, we have three conceptual lines: things around which we can already build a business (they are "in the money," as to say); others that still require technological development (as green hydrogen, for instance); and those associated to the Group's decarbonization agenda. The first two lines could be instrumental to support the third one. We have to take action in accordance with the different level of maturity that each topic has or can have." 
In the first group, they are currently beginning to build a lithium processing pilot plant in the North of Argentina, which, if successful, has the potential to develop further a production flowsheet that includes a proprietary process created by Tenova; as well as working on renewable energy projects associated with Tenaris and Ternium plants in México, the United States and Argentina.
In the second area, the Unit is creating an investment arm dedicated to investing in minority stakes in technology projects that are strategic to Tecpetrol Energy Transition Unit and require some breakthrough to compete in the market. The investment arm should be functional to a future industrial strategy in these sectors.
Lastly, Tenaris and Ternium decarbonization agenda presents challenges where the BU should have an important role in supporting their CO2 reduction targets achievement.
"Some of the sectors we are looking at seem new when we think of our traditional business, but actually across the Techint Group there is already a lot of know-how that puts us in an interesting position when starting this project", he says.